We live in an era when society is certainly more tolerant and respectful of other social groups. Social
media has impacted how kids see manners in a whole new way. With so many cultures, beliefs,
opinions, and ideas mixing, behaviors are more important than ever. For reducing arguments,
boosting respect, and helping our children to understand other's viewpoints, we should develop the
manners of our children. Taking care of your child ensures that they grow up friendly, polite, and
respectful.
One simple way to instill the values of kindness and respect in your children is by teaching them
good manners. Today, the world needs these values more than ever before. You can never start too
early or too late when teaching your child good habits. The earlier you teach them, the more quickly
they will incorporate them into their lives. How well you nurture your child is determined by how
well you teach 'Please' and 'Thank you.'
When it comes to manners, polite words and phrases are very common when asking for something
or receiving something; it is essential to teach children to say 'please' and 'thank you' when they ask
and receive. During the first few weeks, make sure you repeat these words frequently so that their
pronunciation will eventually be natural. At Academic World School, we take care of our students
that they should repeat these words regularly.
Showing Respect to Elders
The number of kids paying their elderly respect has decreased significantly in recent years. They
need to learn to respect their parents, grandparents, and teachers, among others. Respect is crucial
to establishing a good relationship between your child and the older person or person in authority
unless the older person or person in an authoritative position asks your child to do something bad or
wrong. It is not just the children who do not respect their elders; their parents as well. One cannot
blame children for showing such manners if their parents do so.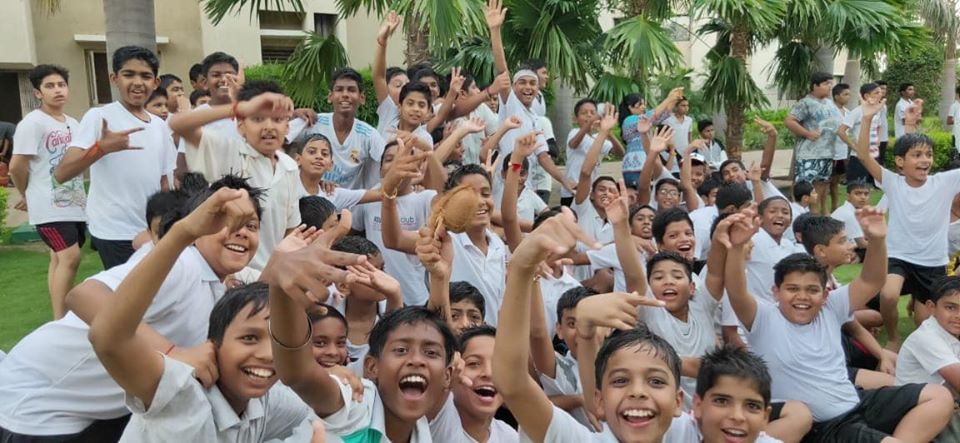 Establishing Eye Contact with Others
Eye contact is a sign of social confidence and respect for others. Your kids can learn this by spending
quality time with you and practicing eye contact while you speak. The ability to interact well with
others will help them grow up as good social beings.
A good sense of table manners is an essential social skill. From the age of three and four, children
can begin to learn proper behavior at meals. The schools in Chhattisgarh are teaching positive habits
like washing hands before eating, using napkins on their laps while eating, and clearing the table when done. It does not matter if it is your annual family holiday or an ordinary family meal; they should know how to handle basic table manners.
Children must learn patience when they go out with their parents and not get in trouble running
around. However, young children are often restless and find it difficult to remain still and silent for
long periods. Learning the art of patient care is very important. When taught early, anyone can
accomplish it. Therefore, you need to ensure that your child knows when to speak and when not to
speak. The basics of manners are something we do every moment of the day, so if you educate and
work to improve these fundamentals, your children will be poised in social situations as they
mature.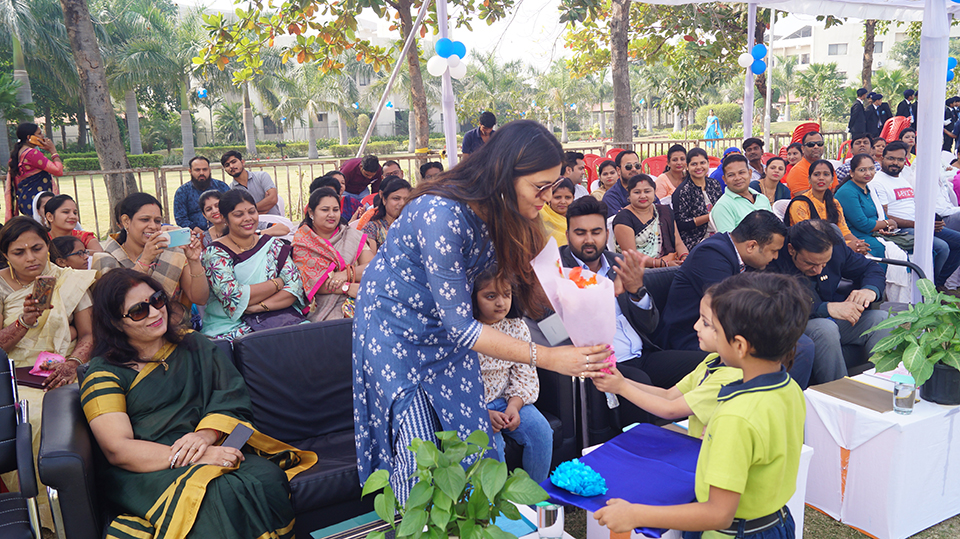 The first lesson that any best school in Chhattisgarh should teach its students is to value the
principle of honesty. Not only in schools but teaching children honesty in your home at an early age
is the best way to prevent lying. It is crucial to instill in children with these fundamental values. Be
sure they follow through with their promises. Sit them down if they make empty promises and
explain why you need them if they are honest. The best policy is honesty, so tell them that. Kids
need to develop their morals at a young age.
When it comes to teaching manners, it is not just about words. In our culture, gratitude and
politeness are valued qualities. Greeting someone by name shows respect, and it makes them feel
valuable. Good manners should include maintaining polite conversations, such as asking the person,
"How are you?" Alternately, you could merely answer politely. If you want to keep them from being
unmannerly all the time, it is imperative to teach them how to be greedy.
Teach the value of Sharing
It is also possible to define kindness as sharing. The first duty of every parent is to inculcate this
habit in their children to adapt socially later. A child learns values at home. To help siblings learn to
share their toys and belongings, teach them to share. To foster this quality, incorporate the act of
sharing into your play with them and express how it adds to the enjoyment.
Get your child into the best schools in Chhattisgarh to learn the basics of manners. By working with
professional tutors, they will improve their social interaction skills and learn mannerisms.
Academic World School has been one of the best names in education when it comes to helping kids
learn every single aspect that will help them have an excellent future ahead!