''Right attributes decide the right direction."
The attributes that make a school the best are its teaching standards and skill-building environment. School is not just a place for children to study and come back; Instead, it's a place where children flourish with love, care and sharpened skills that makes them world-ready. A few factors that make a school efficient and children grow beyond academics are:
Leadership skills
A focused and dedicated attitude
Safe and secure
Infrastructure
Rigorous curriculum
These were the key attributes that should be present in a school for it to be the best. At Academic World School, we proffer students not only with academic excellence; but also with the skills that will guide them through the practical world. Our experienced, skilled and friendly teachers extend hands to the students to cast them into a successful leader and a kind human being.
Academic world school is known for its focused and dedicated teaching. Whatever be the background of our students, we adhere to their intellectual and emotional development. That's what makes us the best school in Chhattisgarh.
We follow a CBSE curriculum that acknowledges the NCERT curriculum. Therefore, this is also one of the factors that present us the best CBSE school in Chhattisgarh. However, while we comprehend the CBSE curriculum, we make sure that a student acquires academic perfection, and develops his /her skills in extra-curriculum. That way, students get an environment to nourish and shape up into a focused and triumphant leader.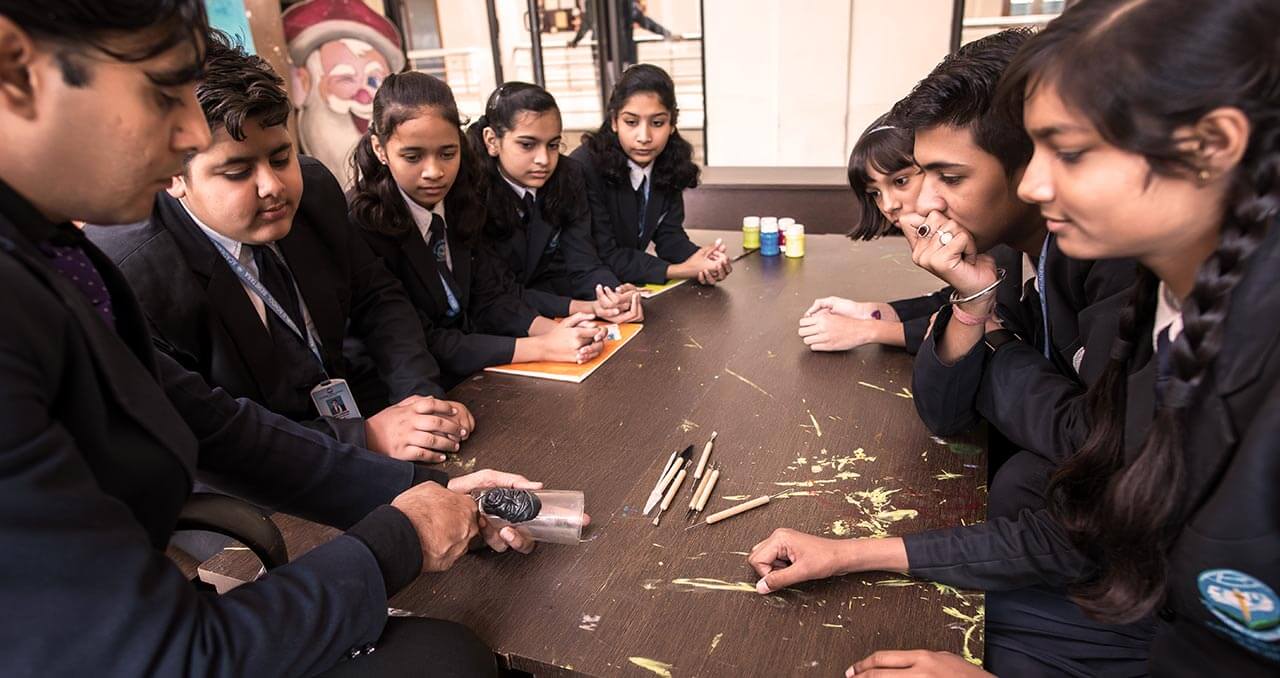 Attributes that make Academic World School the Best School in Chhattisgarh
Substantiate your child's growth with the best school in Chhattisgarh, keeping in mind the below five factors that Academic world school encompasses.
Leadership skills
While we grow up and look back at our schooling and college days, we point out a few variations that we needed to nurture effectively. However, every generation spots that gap and can do nothing to bridge that. We at AWS validate our teaching standards and the expertise of our faculty members.
Students should be equally active in the practical world as they are in the academic world, and we make sure to mould them into a successful leader with a futuristic vision.
The focused and dedicated attitude
Along with mental growth, we focus on our student's emotional as well as physical development. The aggregate of these 3 is what will make a child-focused and dedicated being. Ultimately, which will make them hold an eye on their goals and provide the courage to reach them.
Goals and objectives are imperative in today's competitive world, and students must be ready to face all of it with confidence and excellence. We make sure everything is on track; be it classes, tuitions, curricular activities, and various programs held. That is the design that makes AWS, the best CBSE school in Chhattisgarh.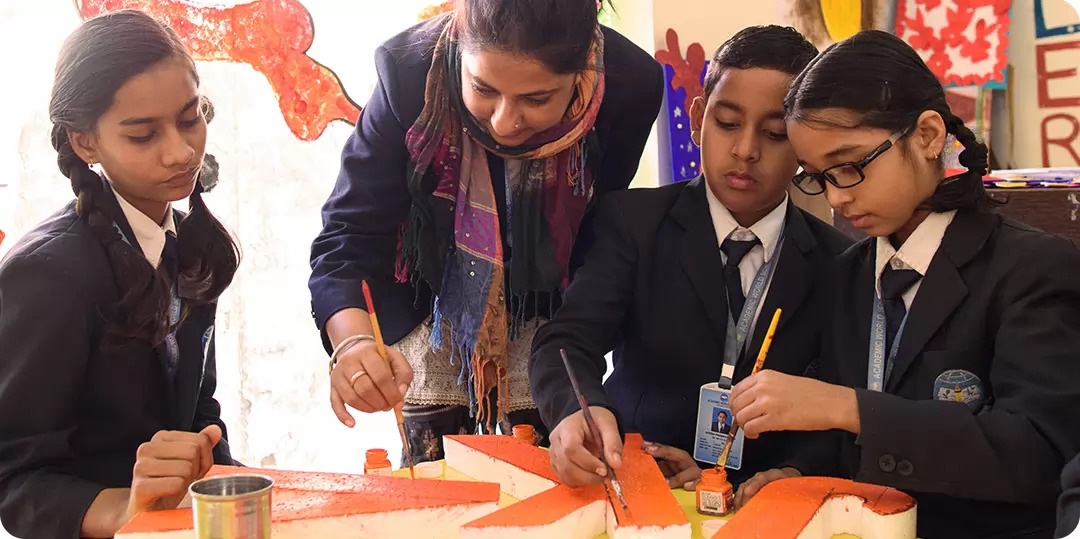 Safe and secure
Safety is the biggest concern of every parent, and we assure that to all the parents. A child employs more than half of a day at school, and parents make sure they are safe and secure as they would be, at home. Our security policies and norms verify everyone's entry as well as exit intent.
Infrastructure
The state of art infrastructure and space for every indoor/outdoor sport adds value to it and makes us match the international standards for it. Our well-furnished laboratories and classrooms are built, gripping in mind the student's comfort.
The dining space and health services assure the health and meals of our boarding students. The chefs make sure to plan a nutritious diet chart and senior staff nurses take utmost care of the students. That is the reason that makes AWS the best boarding school in Chhattisgarh.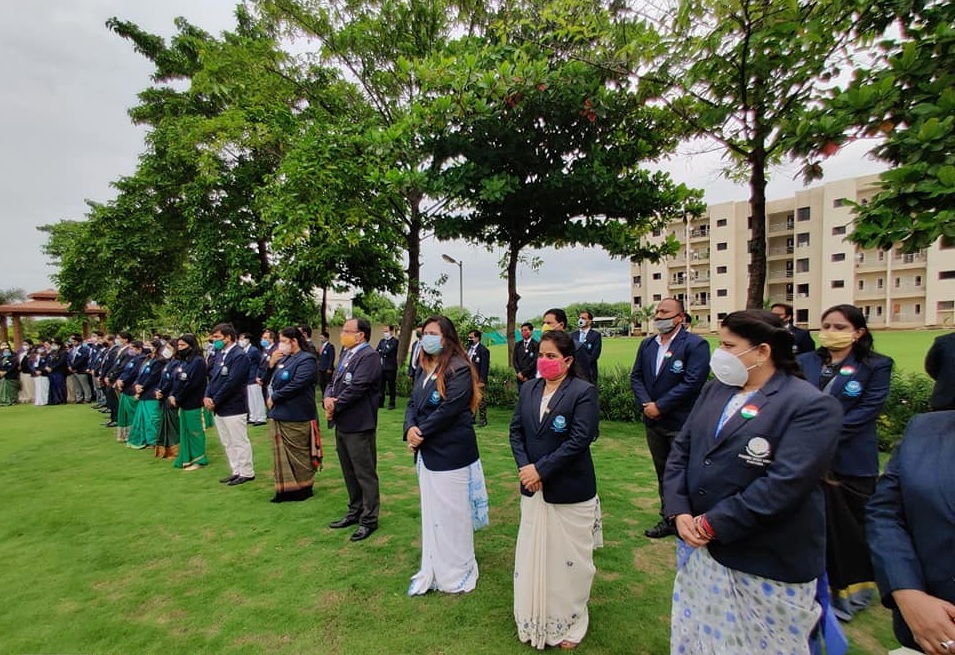 Rigorous curriculum
The school emphasizes on the rigorous curriculum that leads the students to be active learners. The teachers and other staff members make sure to provide the students with all the necessary equipment and resources to the students, to learn effectively. Our international standards of teaching and the rigorous curriculum, make way for student's successful and prolific future.
It takes a few to be the good, but it takes a lot to be the best, and we at Academic world school preach to be the best for our students. Infrastructure, international level of teaching standard, safety, effective curriculum, and implanting leadership skills into our students have presented us the best school in Chhattisgarh. To know more about the school and admission process, contact us at:
Phone:
+91-9111-299-900
+91-9111-399-900
Email us at:
academicworldschool@gmail.com