Schools are a foundation of a child's academic and cultural growth. They are the foundation pillars to child's excellence, knowledge, skills, and most importantly, behaviour. No parent would want their child to be in the wrong hands and make sure that whichever school you choose has to be the "BEST FIT" for your child.
Being the best Boarding School in Chhattisgarh, we have witnessed a few questions that arise in the parent's mind before getting their children admitted in school. Be it boarding students or non-boarding; the requirements are the same. Here are a few of the major ones are as follows:
What does your child want?
Every child has its learning capabilities, needs, behaviour, mental state, and their beautiful dreams that they desire to fulfil. Each one them, need a different atmosphere to nurture; so make sure that the school you choose is good, for your child's overall growth. From the teachers, and staff members, to the infrastructure and culture; all these aspects are the key ones to judge a school when picking the best for your child.
Along with education, our teachers also provide the students with empathy lessons. They make sure that every child out there grows up to be kind, friendly, and generous. Therefore, all of these lead to a positive and friendly atmosphere at school, which will elevate the children's growth by double. Because the more acquaintances or friends a child makes at school, the more happy and friendly they would turn out to be.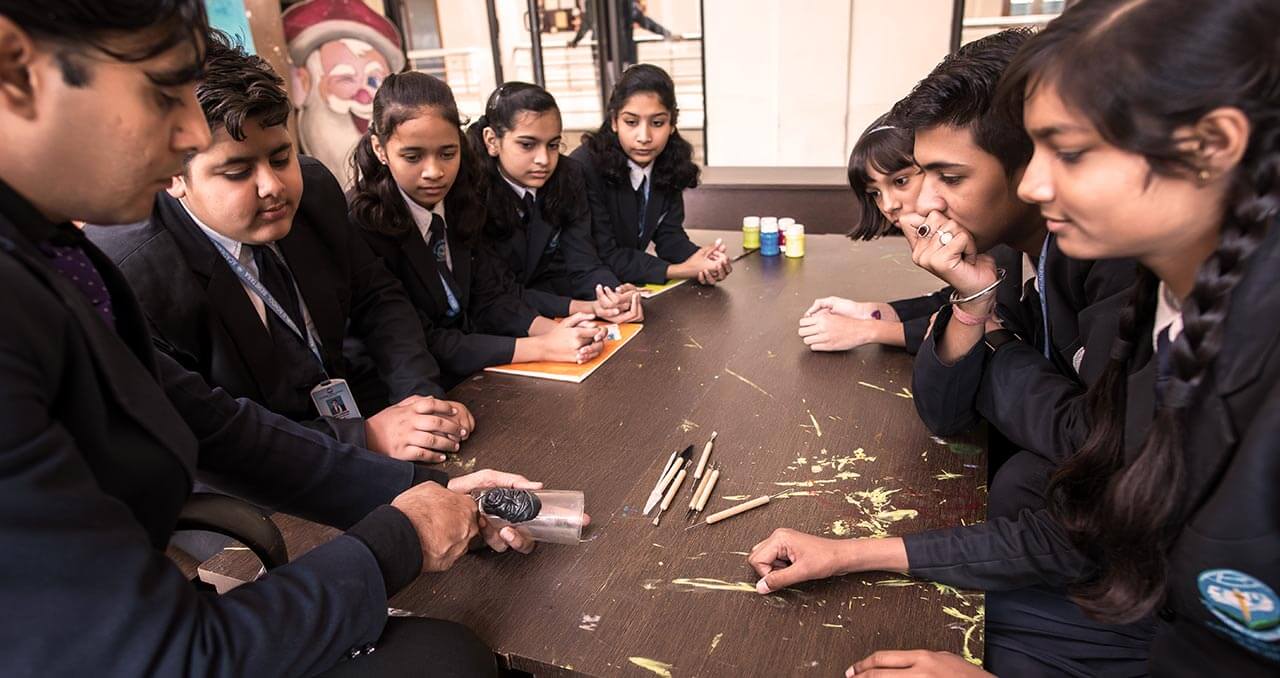 How is the environment?
A child and a blooming bud are the same; both of them need a warm environment to foster. Does the school you have chosen to have a positive and nurturing atmosphere?
Does it match with your child's qualities and strengths?
The answer is yes! We at Academic World School take care of every child studying here. Despite their differences and their attributes. Our competent team of professional teachers and other staff members celebrate every child's strengths and help with their weaknesses.
We, as a team, ensure our students, growth; academically as well as culturally.
How are the faculty and staff members?
And the most important one! Be it school or a college or any other learning institute; faculty plays a major role in each one. They build or break the teaching structure of an institution. Make sure that the faculty members are well qualified and experienced. Apart from that, they ought to be kind and generous for the children to foster efficiently.
The best of the faculty makes the best of school!
We at AWS are known for our professional, and skilled faculty members that lead us to be the Best School in Chhattisgarh. They make sure that every child is to be taken care of individually and according to their learning capability. Therefore, they keep in mind their interests and other aspects of their overall growth.
These were a few dilemmas that the parents face while choosing the best school for their child. Now let us proceed with the following key elements that every parent should consider when picking the "BEST FIT".
Academics as well as extracurricular
A school should be the combination of two things: Academic excellence and meticulous curriculum. A good teaching staff, world-class infrastructure, and rigorous extra-curriculum enable the students to brush up their industrial skills.
Apart from acquiring good grades, we at AWS make sure that our students grow up to be world-ready with their excellent capabilities and sharp skills. Talking about academics, we are affiliated with the CBSE board and follow the NCERT syllabus that ensures the child's overall growth. From academic excellence to shaping up their leadership skills and capabilities; we hold the charge of all of that, and it is what makes us the Best CBSE School in Chhattisgarh.
Now, While we talk about extracurricular activities, we talk about all the things that interest the children in their leisure time. However, for some children, these activities turn into their profession when they grow up. Therefore, we take care of all the cultural activities, competitions, workshops, and various skill testing programs that enable a child to actively participate, and come out as a headliner. We have spaces for all the activities, and we keenly focus on all the aspects of it.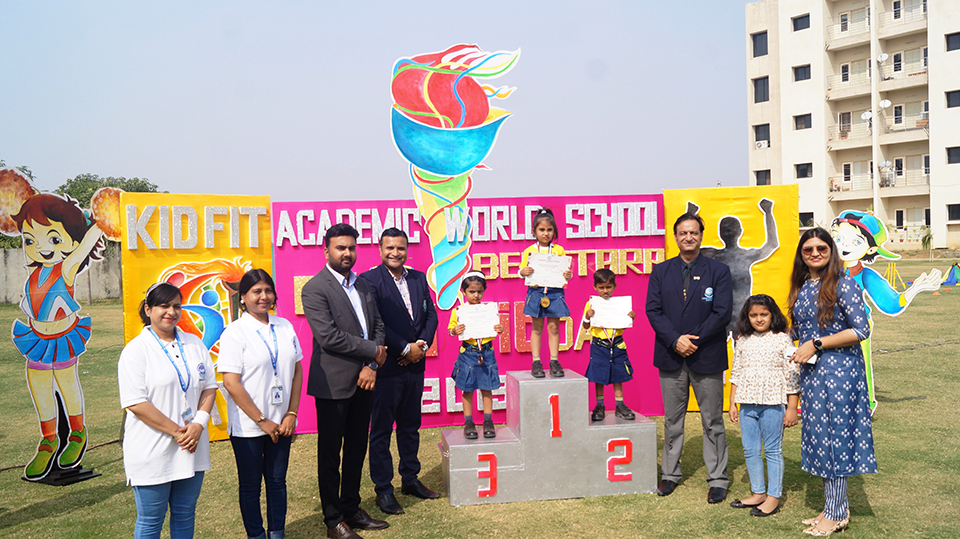 Infrastructure and Facilities
A well-equipped infrastructure along with all the resources essential for the students' growth is an imperative element. From well-equipped science labs, computer labs to indoor and outdoor spaces for sports and other activities; AWS own it all.
Right from the lunch and dining area, well-furnished labs, well-stocked up the library, medical emergency room to the spacious parking lots and transport facilities; we have taken care of all our boarding and non-boarding students. We ensure the safety, and security of our students to the core. Nevertheless, this is the reason we are perceived, as the Best Boarding School in Chhattisgarh.
Location and Transportation
The distance matters a lot to the parents when it comes, to their child; especially when they are not grown-ups. Buckets full of questions arise in their mind concerning their safety, hygiene, and phobia. There are a lot of children out there who are not willing to travel by school transportation facilities because they are scared and take time to gel-up with everyone else in there.
Not only that, but we make sure that the vehicle is properly sanitized and cleaned periodically; From the seats to the handles and the windows. We assure our student's safety by hiring the relevant drivers and periodical vehicle check.
As we presented the above factors, we hope you follow the criteria and choose the best, for your child. Academic World School encompasses the above elements, and that is why we are recognized as, the Best School in Chhattisgarh. The fundamental criteria and its lush green surroundings are the acumens. Give your child the best gift by choosing the best of school for them to foster. To know more about the school and admission process, contact us at:
Phone:
+91-9111-299-900,
+91-9111-399-900
Email us at:
academicworldschool@gmail.com