Corona have overtaken the normal lifestyle totally and somehow we have adapted it in our lives but that doesn't mean, it should be taken lightly.  People are still suffering and dying and the pandemic is still running like a monster, it is important that we take care and stay safe, specially when it comes to children safety. As schools are reopening, it is necessary that precautions should be taken strictly. Regular temperature checks are imperative for both teachers and students.
Masks should be mandatory and thorough sanitization should be undertaken at regular intervals.
Academic World School ensures to maintain physical distances, ventilation, usage of masks, hand hygiene care and other necessary required safety guidelines. Basic social distancing has to be maintained everywhere. Even in the classrooms, chairs and desks need to be kept at a distance that places AWS as leading Boarding School in Chhattisgarh where the safety of students comes first.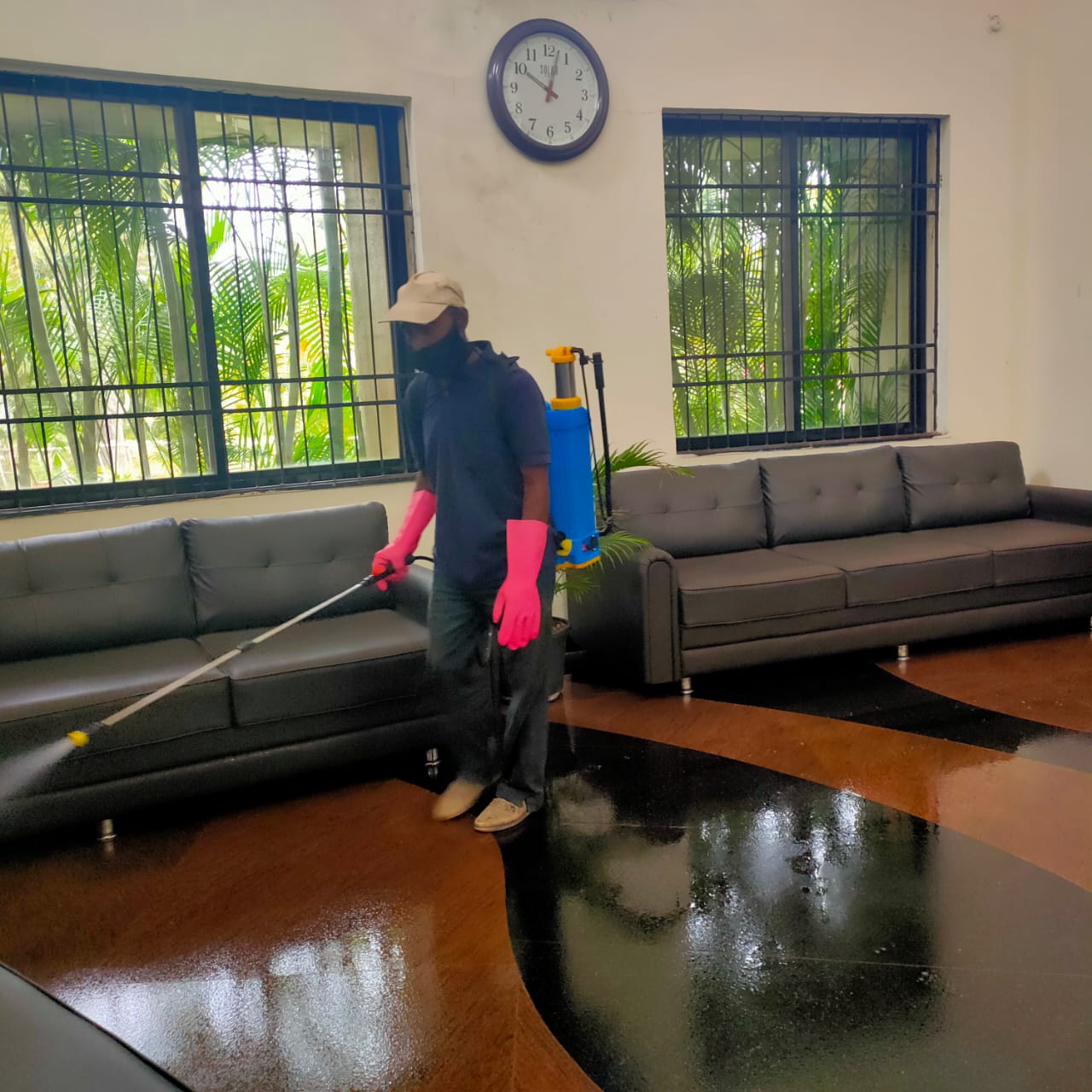 As parents, do ensure that  your child receives healthy parenting from home before they reach school and that can be done by keeping few important things in their school bag which are:
Sanitiser: We know how important it is in this pandemic to keep our hands clean but it is not possible to keep washing hands with soaps in mid of class in every half hour, to induce hygiene of hand, a bottle of sanitiser is must in your child's bag. Sanitisation is very well taken care in our school but having a sanitiser makes it easier to maintain hand hygiene personally, a small bottle of sanitiser won't take much space in your child's bag, instead it will keep your child safe from virus.
Masks: Corona virus mainly enters through our respiratory system so it is important that we ensure that mouth and nose are covered completely. Wearing a mask is crucial and do keep few extra masks in the Child's Bag.

Bottle of warm water: Warm temperature keeps the body healthy, specially in times of Covid having warm water to drink can make it easier to survive this pandemic. More so, it also kills bacteria and keeps you well and healthy. Insulated water bottles are good option to rely upon for hydration for your child.
Sanitizing wipes: To wipe out stubborn bacteria hygienically and for proper disinfection, do insist on adding sanitizing wipes in the Bag. One may clean hands by soap and water but when it comes to clean surfaces in public areas like door handles, benches and other premises in school's furniture, the best option is to use sanitizing wipes.
Disinfecting spray: To avoid touch and sanitize keeping safe distance, the disinfectant Sprays works best. There are many options available in market while purchasing a small bottle of disinfectant spray.
Face shield: Face shields appear to have a number of advantages: They're easy to wear correctly and good at blocking droplets. Having one for ready use can protect your child from viruses, specially by the covering face. Shields come with the perk of being easily sanitized and reused.
There are many options when it comes about choosing schools for your aspiring children, but when it comes to choose the Best Boarding school in Chhattisgarh, we at Academic World School try our best to keep the safety measures and placing ourselves in top notch condition as the best CBSE School in Chhattisgarh. The Best schools assure focused and safe learning environment for all. The Academic World School does its best to keep the school's environment hygienic and safe for all our students thereby setting an example for all other Boarding Schools in the region.