The humanitarian crisis that the world is facing right now has transformed many aspects of our lives. And if there's one area where this Covid-19 pandemic has shown that we can transform and achieve great success in multiple ways, it's Education.
The prevailing scenario has given a tough challenge to the staunch belief – that a child's overall nourishment is possible only in a traditional 4 wall classroom setting. 
Being physically present in the classroom isn't the only way to give your child the best quality education, not with the advent of the internet and the emergence of such amazing technologies. Nowadays, quality education is available and accessible whenever and wherever you want it, as long as you've got a smartphone in your hand. We're now entering a new era- the digitization of Education!
CBSE Schools, all around India have been focusing on the digitization of education for effective learning among students. In the aftermath of the COVID-19 crisis, the nation is witnessing an E-Learning boom. Educational institutions all around the world are leveraging online learning platforms, thereby continuing the process of learning. This step has changed the concept of education overnight, and digital learning has emerged as an absolutely vital resource for education.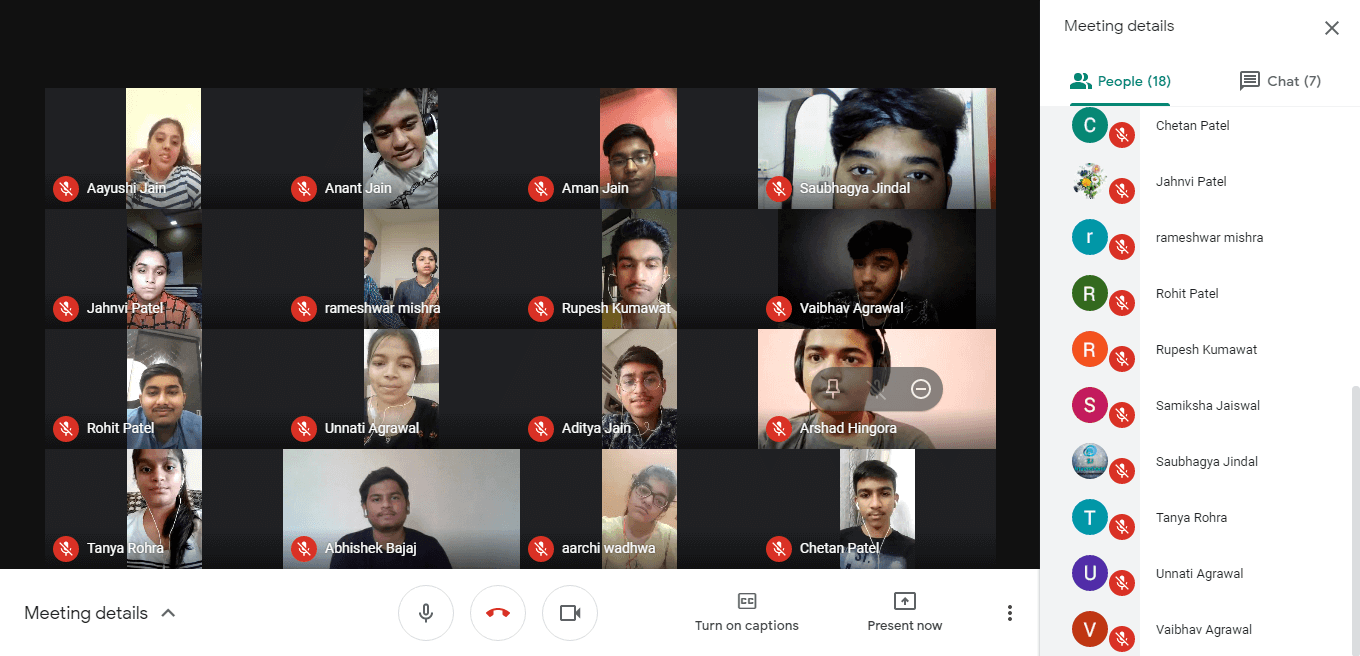 The advent of the internet not only opened up gates for students who seek World Class education but also is seen to reap multi-folded benefits when compared with traditional ways of teaching and education like:
Best teachers at your disposal: With the geographical constraint eliminated from the picture, it allows us to employ the services of renowned faculties irrespective of their global location, thus providing the students to interact and learn from thoroughbred educators with top-drawer subject knowledge.

More cost-effective than traditional education:  With an excellent infrastructure and an established educational curriculum, comes the emolument. With remote schooling, the extra money you pay for the traveling and commutation, maintenance of infrastructure, etc. now gets invested solely in the child's enhanced growth and education. Out of all the

chhattisgarh

 CBSE Schools

, this is what makes Academic World School the best – with its well-thought curriculum and course structure, all that you pay will be worth it.

No more extra tuition classes required: Online classes tend to be smaller than traditional classes. With the teachers' paying one-to-one attention to each student's learning curve and progress in Online Classes according to each child's capability, the whole system eliminates the parallel system of education- Tuition classes, that traditional schooling has created.




Access to a very diverse material

: The curriculum of a

CBSE School

is very vast and inclusive. It not only aims at the academic aspect of the child's education but his/her overall development. Online classes give you the benefit to learn from a vast space taking the help of videos, photos, and eBooks hence providing a plethora of options to learn from.

Adapting to digitization in primary education as well:

There are a plethora of excellent overseas professional courses being offered by top universities, online, that have helped a lot of professionals grow in their careers exponentially. This system has been modernized and started passing down to lower levels of education as well. The world is transforming into a global village and is now digitizing the Primary system of education.  AWS has always strived to be the best by adapting itself to world-class standards, hence proving itself to be the

best school in Chhattisgarh

that makes your child ready to face the world.

Use of technology in the best constructive way

:

"Technology can change learning forever and we need to embrace it and manipulate it to our advantage," says McLaughlin. 

As the new technologies have become more viable, reliable, and sometimes even more affordable, they've changed the whole teaching system- how the teachers engage and involve learners in different ways, how the content would be delivered in an amalgamation of videos, audio, graphics, PPT's for easy accessibility and understanding and whatnot. Using technology in the best constructive way and teaching the students to do the same is what makes AWS one of the

best schools in chhattisgarh.

Accessible from anywhere around the world: Online education enables you to study from anywhere in the world. This means there's no need to commute from one place to another, especially in times like these. The virtual classroom is readily available anywhere there's an internet connection.




Inculcates important life skills in students:

Online learning

teaches you to be independent, accountable for your learning and also improves the child's time management skills.

Catering to all kinds of students

 – Many students often find it difficult to thrive in physical classrooms and it is very important to identify that it is perhaps not because of education but the method of learning- the pressure of being surrounded by peers can often prevent the students from not participating in the class. For these students, particularly introverts who often learn best in solitude, online classes come as a blessing.  We, at AWS, try our best to give you're the best and make them comfortable at both the offline space as well as the online classroom.
Although Virtual Classes have come unavoidable due to the ongoing pandemic rather than as an option, we've all our resources aligned to make sure that the learning does not stop. The cynicism around Online Education is very habitual and bound to happen especially when it's operating in a large space such as the internet. But it comes with more pros than cons in the digital era we're stepping in. Being technology-ready is most important in the phase we're in right now. 
 And Academic World School, always being committed to using the best and motivating the students to reap all the benefits of the growing technology, makes it the top-notch amongst all the Chhattisgarh CBSE Schools. To know more about the school and admission process, contact us at:
Phone:
+91-9111-299-900,
+91-9111-399-900
Email us at:
academicworldschool@gmail.com